Connect
Noah's Park Children's Ministry
In keeping with our church's MISSION, we believe that every Christian is called to be connected to the body of Christ and to grow in his or her personal relationship to Jesus Christ. Noah's Park is First United's children's worship, which meets every Sunday morning during the 10:00 AM service (except communion Sundays). As we lead God's children of all ages into a growing relationship with Jesus Christ, our ministry strategy will:
Develop knowledge of God's Word
Explore the nature of God
Learn Biblical principles
Apply necessary skills for Christian living
Grow in the character of Christ.
KICK- Sunday Mornings 11:00 AM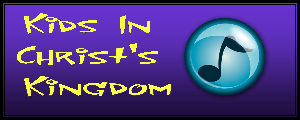 KICK (Kids In Christ's Kingdom) is a part of the children's ministry at First United. Kids from 3 yrs old through 5th grade meet 11:00 AM every Sunday morning at the church from September through April for music, crafts, games and snacks all centered around Christ. The KICK members sing in the worship service every 6 weeks or so. For more information about KICK, call the church office.
Small Groups
At First United we believe that every believer is called togrow in his/her faith and in his/her understanding and knowledge of God's plan and purpose. For us, being a member of a Small Group is essential in deepening our knowledge of and building our relationship with Jesus Christ. Our goal at First United is to continue to grow our Small Group Network toenable every believer to deepenhis/her knowledge of God's word and it's application to his/her life. We expect every member to be a part of one of our Small Groups. Our small groups meet on different days and at different times. Small Groups enable us to stay connected with fellow believers, to know Christ more intimately, to grow in our knowledge of God's word and His life principles, to be accountable to one another, to guide and encourage one another as we "do life" together.